Fishing Field Staff Wanted At Mega Jigs
Posted by melvin on March 29, 2017
Fishing Field Staff Wanted At Mega Jigs: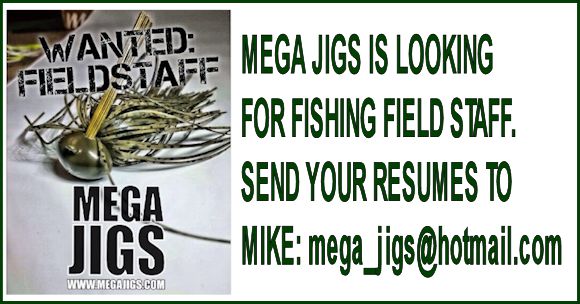 Mega Jigs is looking to add fishing field staffers! Send your fishing field staff resumes to Mike:   mega_jigs@hotmail.com
Tell'm Smitson sent you for priority treatment and service.
Tight Lines & Heavy Limits,
Melvin Smitson
Please share this fishing field staff wanted at Mega Jigs page with your family and friends on social media!