Visit Mare Marine At Bass Fest 2016: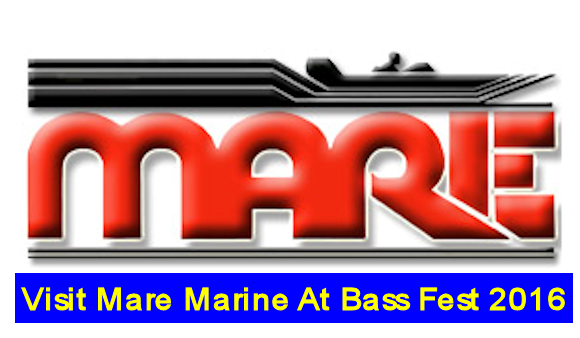 Visit my sponsor Mare Marine at Bass Fest 2016!
If you love largemouth and smallmouth bass fishing this is the event for you. Bass Fest 2016 is presented by Susquehanna Fishing Tackle located in Columbia, PA.
While your looking around for the latest fishing tackle, be sure to check out the newest bass boats offered by Mare Marine. Find great deals on boats with even better factory Incentives this weekend. Please ask for a Mercury Marine / Motor Guide trolling motor package with your new bass boat and mention my name, Melvin Smitson when looking at your new boat from Mare Marine. 
Bass Fest 2016 Features Include: 
Door Prizes
Special Deals On Fishing Tackle
Rep's From Top Fishing Tackle Brands
Bass Boats On Display
Free Fishing Seminars
Free Fishing Seminar Topics and Schedules:
Thursday 1/14
2:00-Joe Sancho BASS Elite Series Angler: "Swim Jigs and Chatterbaits"
4:00-Greg Dipalma BASS Open Pro: "Tidal Water Tactics"
6:00-Pete Gluszek BASS Elite Series Pro: "Pre Spawn Techniques for Spring"
Friday 1/15
2:00-Greg Dipalma: "Fishing Natural Lakes"
4:00-Joe Sancho: "Drop Shot Techniques"
6:00-Adrian Avena: "Fishing the Spawn"
Saturday 1/16
9:00-Greg Dipalma: "Great Lakes Smallmouth"
11:00-Mark Zona and Dave Mercer: "Cutting Edge Bass Techniques"
2:00-Dave Shindler: "Susquehanna Smallmouth - How to fish this great river"
BASS Elite pro Russ Lane will also be on hand all day Saturday to answer your fishing questions! Don't miss out Bass Fest 2016 starts today and runs through 1/16/16.
Bass Fest 2016 Event Hours:
Thursday, January 14: 9:00am-9:00pm
Friday, January 15: 9:00am-9:00pm
Saturday, January 16: 7:00am-4:00pm
Have a great time visiting Mare Marine at Bass Fest 2016! Don't forget to Tell'm Smitson Sent Ya!!!
Tight Lines & Heavy Limits,
Melvin Smitson - 2016 Mercury Marine Pro Team Member